Factory production, quick and clean installation
Carports | Garden houses | Terrace | Shelters | Wooden structures
Puiduvennad – Quality, speed and customer satisfaction
Manufacturer of premium class wooden facilities.
Puiduvennad OÜ is a company founded by two brothers. The vision and desire of the two brothers to create sustainable solutions from wood are also reflected in the company's name.
We mainly produce car shelters and modern garden houses at the factory. In addition, we deal with renovating both new and older buildings, whether it's wooden facades, roofing work, or a complete solution for renovating the outside of the house with the foundation. Our strengths are accuracy, speed, and a customer-centric approach, which ensures a long-lasting result and customer satisfaction for every project.
All the details of our products are made in the factory. This significantly reduces installation time and the amount of construction waste generated during installation. Thanks to this, elements manufactured in a controlled environment are always of higher quality than elements manufactured locally.
We like to create new and exciting solutions. As a result, our product inventory is constantly being replenished. We struggle every day to be more efficient and more innovative and work to reach as many people as possible with our high-quality products. Thanks to this, we have been exporting our products to Europe, including Germany, for many years.
Our products and their high quality are trusted by Europe's largest sellers of garden houses and shelters such as OBI Group Holding SE & Co KGaA, Steiner Shopping GmbH A-Z, Gartenhaus GmbH and many others.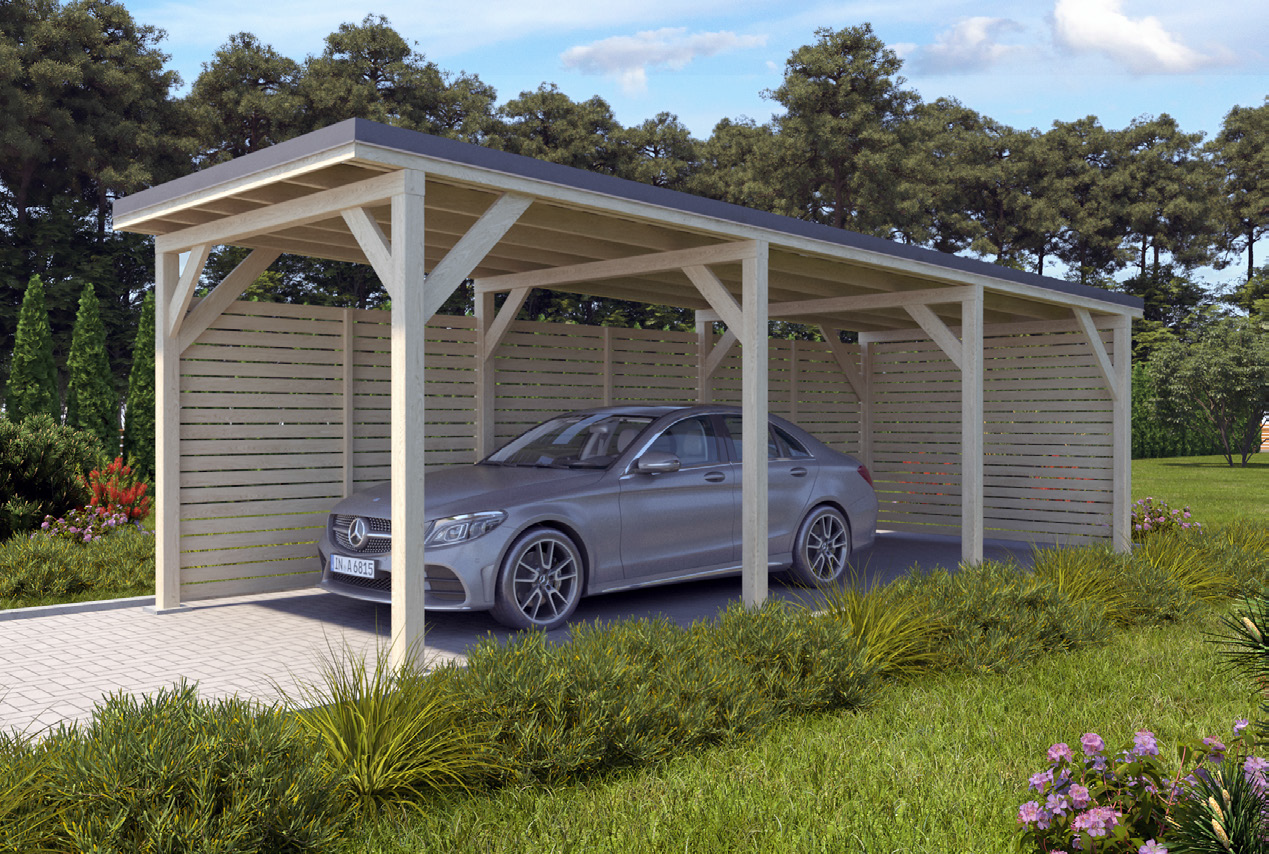 Practical and eye-catching car shelters made of solid wood make the car owner's life easier.
Garden houses and pavilions
The garden houses are manufactured in the factory, allowing them to be quickly installed on the construction site.
Beautiful and practical shelters and dumpsters-sheds add style, class, and beauty to every home.
Factory manufactured details result in shorter construction time and improved quality. 
Installation of pre-made terraces and canopies in the factory is quick and keeps the site clean.​​
The quality of the factory-made saunas is up to par, and the installation is quick and highly convenient.
Lorem ipsum dolor sit amet, consectetur adipiscing elit, sed do eiusmod tempor incididunt ut labore et dolore magna aliqua
Lorem ipsum dolor sit amet, consectetur adipiscing elit, sed do eiusmod tempor incididunt ut labore et dolore magna aliqua